"Our partnership with Girls Scouts will help empower the next generations of young girls to lead at the highest levels of business and society."
Carrie Schwab-Pomerantz
President
Charles Schwab Foundation
.…on modernizing and relaunching the Girl Scouts' financial literacy badges.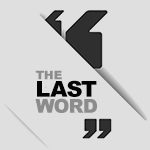 Westlake-based financial services giant Charles Schwab has announced a partnership with Girl Scouts of the USA to modernize and relaunch the Girl Scouts' financial literacy badges for girls from kindergarten through high school.
The new financial literacy curriculum includes topics such as investing basics, building wealth, entrepreneurship, fraud awareness, and budgeting for different goals throughout life, the company said. The goal is to help bridge the gap between what girls learn in school and what they need to feel confident managing finances in life and business.
"It's detrimental to send our girls out into the real world without the education and tools that can lead to financial independence," Carrie Schwab-Pomerantz, president of Charles Schwab Foundation and a former Girl Scout, said in a statement. "I've seen first-hand how impactful it is for girls to have female financial role models. Our partnership with Girls Scouts will help empower the next generations of young girls to lead at the highest levels of business and society."
Selling cookies teaches practical financial lessons
"The lessons learned from the financial literacy badges lay a strong foundation for the cookie sales program," Casey Cortese, director, Schwab Community Services and a former Girl Scout, said in a statement. "Not only do girls learn the basics of understanding how money works, but they also get a voice in how the funds raised through cookie sales are used by their troops—whether it helps fund special troop activities or to invest in giving back to their communities. They learn the value of money and see first-hand its impact on their current and future financial goals."
Learning about financial literacy is an important component of the Girl Scout Cookie Program, the largest entrepreneurial program for girls in the world, which offers real-world opportunities to apply lessons learned around goal setting, budgeting and planning, critical thinking, collaboration, and organization.
The history of money management merit badges
Girl Scout badge programs historically have included topics related to economics and money management, Schwab said.
For example, Schwab said the Matron Housekeeper badge, introduced in 1913, encouraged girls to understand how groceries were sold, by package, pound or bulk, and the first badge devoted to financial literacy, the Economist Badge, offered between 1922 and 1928, taught girls to track earnings and allowances, and oversee family's groceries expenses and menu planning to use food economically, Schwab said.
In recent decades badge programs such as Business-Wise, Consumer Power and Money Sense promoted entrepreneurship, earning, saving, and spending money wisely.
Gender bias in teaching kids about personal finance
Schwab said that, according to research, boys and girls today often are taught different financial topics. For example, boys are more likely than girls to be taught about wealth-building topics such as investing, while financial education programming for girls continues to focus on topics such as household money management, budgeting, and saving.
The new Girl Scout curriculum addresses the gender bias that remains prevalent in the way girls and boys are taught about personal finance, the company said.
"In business, women are scarce in top leadership and entrepreneurial positions, representing just 5% of CEOs and 12% of other top executives," Wendy Lou, chief revenue officer at Girl Scouts of the USA, said in a statement. "The new and updated GSUSA financial literacy programming is designed to empower and equip Girl Scouts as they contemplate career and personal aspirations, develop the skills needed to make a difference in their own lives and the world, and open an accessible pathway for girls to fill these roles."
Female financial role models
Schwab said it supported GSUSA in creating an activity-based experience to engage girls throughout their school years, tailored to their age and interests through a modular approach.
At the earliest stages of the new curriculum, Daisies and Brownies in kindergarten through third grade explore everything from the difference between wants and needs and creating a budget and saving. In grades four through eight, Juniors and Cadettes focus on earning, budgeting, tracking spending, and giving back. In high school, Seniors and Ambassadors sharpen budgeting skills, learn about credit and credit cards, and explore investing and wealth management.
Importantly, Girl Scout troops pair high-quality programming with active role models and supportive adults, including parents, which is proven to amplify the impact and reach of programming, the company said.

Get on the list.
Dallas Innovates, every day.
Sign up to keep your eye on what's new and next in Dallas-Fort Worth, every day.