After developing the tools that could one day bring back the woolly mammoth to the Siberian Arctic tundra and see the Tasmanian tiger return to Australia, Tasmania, and New Guinea, a Dallas-based startup is spinning out that technology to usher in a new era of scientific discovery.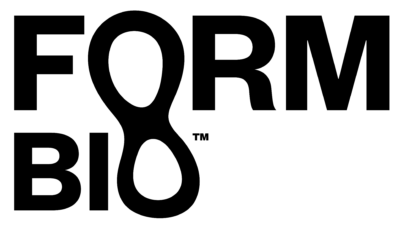 With $30 million in fresh funding, Form Bio is launching out of local de-extinction startup Colossal Biosciences as an independent company focused on "empowering scientists to reach discoveries and breakthroughs in less time and with less effort."
"There's a revolution that is happening in this bio-economy," Kent Wakeford, Form Bio's co-CEO, told Dallas Innovates.
But when it comes to the industry's technology tools, "especially a whole operating system from discovery, to validation, to optimization, to manufacturing, and then to whatever approvals you have to get—there was no cohesive solution," he said. "So, we developed a solution."
Streamlining new discoveries and breakthroughs
Form Bio's offerings "will be invaluable to life science breakthroughs across companies, labs, and universities," the company said.
The platform is designed for use cases including drug discovery, gene and cell therapy, manufacturing efficiency, academic research, and more.
The computational life sciences platform uses "deep learning AI algorithms, and an "intuitive" user interface to manage large datasets, workflows, and results visualization. That can help businesses, labs, and universities streamline new discoveries and breakthroughs in areas ranging from drug discovery to the ancient DNA analysis that Colossal is working on.
"A platform like this can be a great commercial success, because it's solving a big need, and we can add a lot of value to companies," Wakeford said. But he sees added value in a double bottom line. It's equally important to help "scientists treat or cure diseases that will have an impact on people's lives," he says.
Colossal launches Form Bio after raising $75M
Form Bio is the first offshoot of Colossal, which emerged from stealth last September with plans to use CRISPR genetic engineering to resurrect the woolly mammoth from extinction.
"Form Bio is the missing piece in scientific discovery," Ben Lamm, Colossal and Flow Bio co-founder, said in a statement. "When you have a big scientific endeavor like de-extincting a species, you not only need the smartest scientists in the world, you need powerful software."
Colossal chose to create its own software solution "after reviewing everything available on the market," Lamm said. 
With the launch of Form Bio, the company is sharing its comprehensive platform to "impact other areas of scientific innovation, including human health," he says.
After raising $60 million in an oversubscribed Series A in March—bringing its total funding to $75 million—the company announced plans to bring back the Tasmanian Tiger in collaboration with the University of Melbourne. While looking to make advances in multiplexed genetic engineering, synthetic biology, and other emerging areas, Colossal's endeavors are aimed at restoring degraded ecosystems and helping to combat climate change.
Other spinoff companies could be in the pipeline
Wakeford said Form Bio was spun out of Colossal to distinguish the two companies' different focuses, in addition to allowing it to hire its own staff and raise its own capital.
"If you solve a real problem, the financial aspect takes care of itself," Claire Aldridge, Form Bio's chief strategy officer, told Dallas Innovates.
"The focus for the company is to make sure that we're working with the scientists, the biotech companies, the de-extinction companies, and other synthetic biology companies to make sure we're solving real problems that benefit that entire molecular revolution," Aldridge said.
Colossal's first spinout likely won't be its last. The company's strategy includes commercializing scientific innovations through new, independently operating companies, with Lamm previously saying that Colossal will "look to create IP that can be monetized" along its journey.
'Science is entering a new era'
Form Bio's launch is aided by the $30 million Series A round that was led by San Francisco's JAZZ Venture Partners and joined by Colossal lead investor Thomas Tull, a billionaire entrepreneur who founded investment holding company Tulco LLC and has produced Hollywood films like "The Dark Knight" and "Inception."
"Science is entering an entirely new era in which advancements will not just treat diseases but cure them. Every scientific discipline tied to these types of innovations will unavoidably require rapidly analyzing enormous volumes of data," John Spinale, managing partner at JAZZ Venture Partners, said in a statement.
Form Bio addresses that "data deluge," he says. It also responds to the industry's "acute need" for a user-friendly platform that can replace "mountains of code, cumbersome data wrangling processes, and underdeveloped tools."
The platform can serve as a foundation for advanced, AI-based applications tailored to the needs of specific industries and academic fields, the company said.
'Software has caught up with science'
Colossal Co-Founder George Church says computer-aided design, fabrication, testing analyses, and machine learning are to key for the future of bioengineering, particularly for the restoration of endangered and extinct genetic diversity for keystone species in vital ecosystems.
"Form Bio is the software critical to pave the way," he said. 
"As scientist-engineers we need these pipelines and look forward to faster breakthroughs in scientific discoveries and applications, now that software has caught up with science," said Church, who is also a professor at Harvard Medical School and MIT and director of Synthetic Biology at the Wyss Institute in Boston.
Driving the 'entire molecular revolution' from Texas
Co-CEO Wakeford said Form Bio's Series A funding will help build out its team, especially in core areas like machine learning and artificial intelligence. It will also aid in further developing the company's software as it evolves and enters the market.
Currently, Form Bio has a team of 35 employees, about 18 of which are spread between the company's "key hubs" of Dallas and Austin. Bringing together experts in fields from bioinformatics to machine learning, the company is led by Wakeford, who previously served as Colossal's COO, and co-CEO Andrew Busey, Colossal's former chief product officer. Former Biolabs COO Adam Milne will step into Wakeford's former role at Colossal.
Looking ahead, Aldridge sees Form Bio's technology helping to drive the "entire molecular revolution" that is occurring in the life sciences and biotech space, in addition to bolstering the Lone Star state as a hub for the industry.
"As we think about biomanufacturing taking off, specifically in Texas … this is a core element and tool to accelerate [those businesses]," Wakeford said. "There is an effort to make Texas as competitive as Boston, San Diego, Northern California, or North Carolina. These are the types of tools that will help enable that."
Quincy Preston contributed to this report.

Get on the list.
Dallas Innovates, every day.
Sign up to keep your eye on what's new and next in Dallas-Fort Worth, every day.